Cash the Clown Savings Account
---
Set your children or grandchildren on the right path to a lifetime of financial responsibility. Help them learn how to manage their money with a FNB Cash the Clown Savings Account. This account is for children 12 and younger.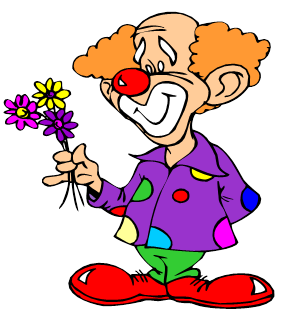 Stop by one of our locations and open a
Cash the Clown Account today.
Account Benefits

Special Account for children 12 and Younger
Can be linked to a FNB checking account for an automated savings plan. Funds can be transferred monthly, on paydays, or whenever you choose1
Watch your savings grow with FNB online banking
No monthly maintenance fee

Opening Requirement

You must deposit $15 to open this account

Account Eligibility Requirement
Rate Information

This Account is an interest bearing account. Call a customer service representative at 606-598-6111 for Rate information.

Interest Calculated

The interest rate and annual percentage yield may change. At our discretion, we may change the interest rate on the account weekly. Interest begins to accrue on the business day you deposit noncash items (for example, checks). Interest will be compounded semi-annually and will be credited to the account semi-annually. If the account is closed before interest is credited, you will not receive the accrued interest.

Balance Information

We use the daily balance method to calculate the interest on the account. This method applies a daily periodic rate to the principal in the account each day.
1You may make six (6) transfers from your account each (4) week or similar period, if by preauthorized or automatic transfer, or telephone (including data transmission) agreement. order or instructions or by checks, draft, debit card or similar order (including POS transactions), made by the depositor and payable to third parties. Transfers and withdrawals made in person, by messenger, by mail or at an ATM are unlimited. An excessive withdrawal fee of $2.00 will be charged for each withdrawal in excess of 6 during a calendar month.
MEMBER FDIC